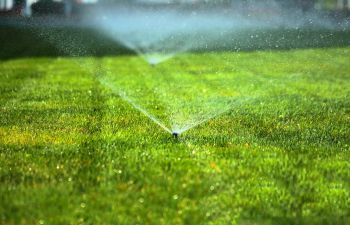 Whether you are looking to save costs, boost convenience or simply have a better-looking yard, an irrigation system is a smart choice for your landscape. Among the most important factors to consider when implementing a sprinkler system is the design itself. How your system fits and works together will determine how well it functions, how much it costs to build and maintain as well as how easy it is to expand or adapt to future growth and changes in your landscape. Here are some things to consider in choosing the most appropriate irrigation design for your yard, with the best long-term value:
Proper Coverage: Your system should provide adequate water supply to all of your plants, trees and flowers.
Easy Maintenance: One of best benefits of an irrigation system is not having to water your own yard, so make sure it is easy to use and maintain with timers and settings according to your preferences.
Water Conservation/Energy Efficient: The last thing you want is a sprinkler system that ends up wasting water and costing you extra money. Make sure your design provides maximum cost and energy efficiency.
Least Amount of Disturbance to Existing Landscape: Irrigation requires intricate routes of pipes and trenches so your designs needs to protect your landscape during the installation process.
Expandability: Your irrigation system needs to be designed so that it can expand or change for future use. This will cut down on time and money when you decide to add on to your landscape.
Pannone's Lawn Pros & Landscaping is equipped to provide irrigation design and installation for all sizes of landscapes. We also provide irrigation system maintenance and repair throughout the year. A well-designed irrigation system can make the difference in a dull, struggling yard and a beautiful, thriving landscape.