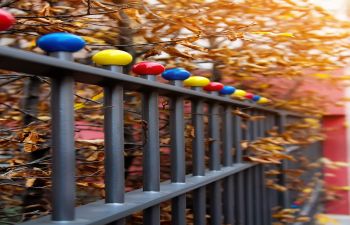 As your pulling out your coats and winter hats this month to warm your body, don't forget about your landscape. When temperatures take a nosedive during a fall frost, you don't want your plants and flowers to get caught unprotected. In order to save your garden and lawn from that first chill in the air, it is important to know your checklist of what to do when overnight temperatures are expected to drop too low:
#1: Move Houseplants Back Inside

If you have houseplants or tender tropical plants that reside outdoors, it's time to bring them back in. Before you do, however, check for pests and insects that aren't invited in your home. If you discover pests or disease on your houseplants, make sure you treat them right away.

#2: Winterize Irrigation Systems

Take measures to winterize your automatic sprinkler system. You can do this yourself by turning off the main water supply, draining the system and opening it to relieve lingering pressure. If you water your lawn manually with a hose, go ahead and disconnect it from the outdoor faucet and store it properly.

#3: Protect Your Plants

Make sure you know which plants in your landscape are frost-tolerant and which ones are sensitive to cold. If you have plants or flowers that need some protection during a frost, cover them with burlap or a blanket for the night. For gardeners, till the soil around your vegetable plants to expose unwanted insects and go ahead and pick the vegetables that are ready.
In many cases, the first frost isn't the beginning of winter. There are several more weeks of warm air to enjoy. However, just one night of freezing temperatures can ruin parts of your landscape. At Pannone's Landscaping and Lawn Pros, experts can help you winterize your lawn and preserve your plants through the coming months.