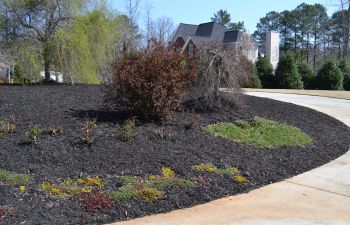 If you haven't done so already, it is time to winterize your irrigation system so that your sprinklers are protected from the first frost. By mid to late fall, your lawn reaches the end of its growing season and does not require as much watering. However, you cannot just turn off your automated sprinkler system and forget about it until the warmer months. Instead, you'll need to follow some steps to protect it from damage during freezing temperatures. Neglecting to winterize your irrigation can result in bursting pipes and costly repairs.
There are many types of irrigation systems available. Therefore, it is important that you follow specific instructions for your particular brand and type. A lawn care expert can also winterize your irrigation system for you – Pannone's Lawn Pros & Landscaping offers irrigation system repairs and installation at an affordable rate.
In general, the following steps must be performed to effectively protect your irrigation from a frost:
Shut off water supply to your system
Insulate the main shut off value with proper tape/foam insulation
Shut off the controller or timer in an automated system
Drain the pipes and sprinkles (using either a manual drain valve, an automatic drain valve or the compressed air blow-out method)
Insulate backflow preventers and protect valves that are above ground. Be careful not to block the air vent in doing so
After you've winterized your irrigation, don't forget to also store your lawn care equipment and drain your hoses, sprayers and nozzles. As mentioned before, you will need to follow your specific manufacturers instructions for winterizing your irrigation. For help, please call the professionals of Pannone's Lawn Pros & Landscaping. We are happy to help you prepare your lawn for the winter so that you can enjoy a stress-free and healthy landscape in the spring!