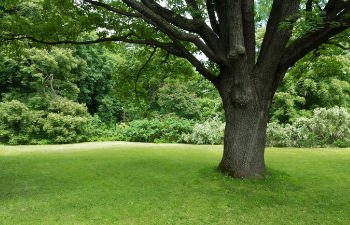 Winter is the season that your trees go bare and dormant. However, that doesn't mean you should hibernate with them. In fact, a little pruning and shaping during the winter months can provide big benefits for the health and appearance of your trees throughout the year.
Here are some reasons to get out your pruning shears (or hire a professional) this winter:
Remove Safety Hazards
In their dormant season, it's easy to spot dangling branches and loose limbs that need to be pruned away or removed. By doing so, you'll shape up your tree as well as lower your risk for hazard in your yard. Winter storms are known for dislodging these loose branches and causing harm to nearby objects, pets or people.
Avoid Insect and Disease infection
The cold months of winter keep a lot of things away, including pesky insects and diseases. Since pruning can leave your tree with temporary exposed wounds, this is an ideal time to get the job done without the risk of insects or disease setting in before the healing process is complete.
Encourage Aesthetic Appeal
Pruning is necessary for your tree's overall health, but this simple lawn maintenance task also improves the appearance of your landscape. Pruning enhances the tree's natural shape and can also increase flower production when spring arrives.
Not willing to add yard work to your list this winter? We can help you at Pannone's Lawn Pros & Landscaping. Our experts understand what your trees need during the winter in order thrive best in the spring and summer. Call us today in Cumming to learn more about our affordable lawn maintenance rates.