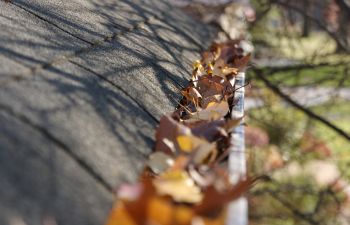 Unless you love working in the yard and you have the extra time on your hands, landscape maintenance is often a burden or chore. Your landscape demands more than just a routine mowing. There is raking leaves, fertilizer, irrigation, weed control, pruning and many other jobs to tackle throughout the year. It is not uncommon to get behind on your lawn maintenance tasks and need a major yard cleanup from a professional. This can be the kick-start your landscape needs to be ready for the winter and prepare for the spring blooms. Last but not least, letting an expert handle the long hours outside can allow you to spend quality time with your family and friends.
What Does a Fall Yard Cleanup Involve?
The best part about a professional yard cleanup service is that you can tailor it to meet your specific landscape needs. Whether it is cleaning up debris after a big storm or ensuring your shrubs are pruned properly for the next season, a lawn expert can help you get the job done efficiently and effectively. Many homeowners choose a yard cleanup at the beginning or end of a season. But it is not uncommon for residents to sign up for a regular maintenance service once they discover the benefits of letting a professional handle the landscape chores. A professional landscaper brings the knowledge, tools and skillset to ensure your yard is both beautiful and healthy all year long.
Depending on the season, the services performed in your yard cleanup can vary widely. During the fall, yard cleanup tasks can include the following:
Preparing your lawn to be put to bed for the winter
Cleaning/Raking leaves and pine needles
Giving your lawn a final cut for the year
Fertilizing your grass
Adding insulators to keep gardens protected during the winter
In addition to the above services, you can also request special lawn tasks. This may include asking that the leaves be blown in a certain area so that you can use it for compost or winter mulch, or requesting eco-friendly fertilizers for your turf.
At Pannone's Lawn Pros & Landscaping, our professional yard cleanup service is always a tailored job. We want to meet your lawn's unique needs as well as stay within your budget demands. Most of all, we want to provide a superior standard of workmanship so that you can enjoy your landscape to the fullest in the months to come. Would you like to free up your time and relieve some stress by scheduling a fall yard cleanup this year? Call our landscapers today!