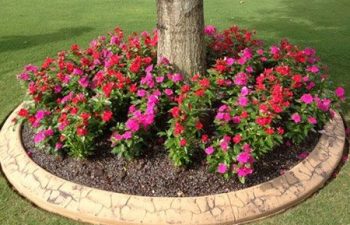 Knock Out Roses are undoubtedly a favorite with Georgia homeowners. Not only does this strikingly beautiful plant provide a long blooming season to enjoy, but Knock-Out Roses are also considered an easy maintenance option. They tend to do well in all areas of our state. While Knock-Out Roses are not very demanding compared to many other types of blooms, they do require some attention if you want them to look great year after year – such as annual pruning.
Guidelines for Pruning
Most landscapers recommend pruning your Knock-Out Roses in late February, or after the last hard frost. When pruning, the University of Georgia extension experts suggest removing no more than one-third of the plant at a time. Be sure to also eliminate limbs or sections of your Knock-Out Roses that have been damaged during the winter.
What is Rose Rosette Disease?
While Knock-Out Roses are known for being extremely disease resistant, there is a devastating disease that is common with other rose bushes and has recently invaded Knock-Out Roses too. Rose Rosette Disease is easily spread from plant to plant by microscopic wingless mites that are carried by the wind and nearly invisible to the human eye.
What you will notice, however, is a Knock-Out Rose bush that has been inflicted by this disease. If you see the following signs of Rose Rosette Disease, we encourage you to take action immediately:
distorted and frazzled foliage
sudden bunches of bright-red new shoots
new leaf buds that fail to open
Sadly, we can't save your Knock-Out Roses if they've been invaded by this disease. Instead, the affected plants, roots and soil must all be removed. You cannot simply prune off the area that looks diseased. If there is one area of "rosette" buds, the entire plant is likely affected and needs to be eliminated from your property.
Not sure if your Knock-Out Roses are healthy? Let us help. At Pannone's Lawn Pros & Landscaping, we are experts at lawn care. This includes maintaining your grass as well as planting and pruning your plants and flowers. Call today for your quote in Cumming.