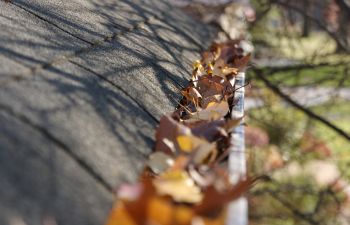 Now that the winter weather is settling in, you probably have a layer of crinkly or soggy brown leaves that have fallen on your turf. Just because you won't be mowing as often during the winter, doesn't meant it's necessarily okay to "leave your leaves." In fact, neglecting to remove fallen leaves can contribute to the following problems on your landscape:
Clogged drains
Smothered lawn and blocked sunlight
Lawn diseases from wet, moldy leaves
More rodents and bugs
Now that we know that you shouldn't just leave them alone, what exactly should you do with those fallen leaves? You have two options: mulch or removal. The best answer depends on the size of your property and how many trees you have. Unless you simply have too many leaves, mulching is often the most beneficial to your lawn.
At Pannone's Lawn Pros & Landscaping, we can send a crew out to your residential or commercial property to mulch your leaves. A mulching mower can break down the leaves into a nutritious blend for your turf and soil. Don't worry; it won't create a bigger mess. The mulched leaves are so tiny that they easily fall into the soil, where they can decompose and fertilize your lawn.
Mulching leaves on your lawn can be a win-win for your landscape. Not only does it clean up the appearance of your yard, but it can also fertilize your turf and free your grass from the suffocation of thick, soggy leaves through the winter. If you would like to schedule mulching or another type of lawn maintenance service with our experts, please call Pannone's Lawn Pros & Landscaping today! We can care for your lawn through all seasons of the year.