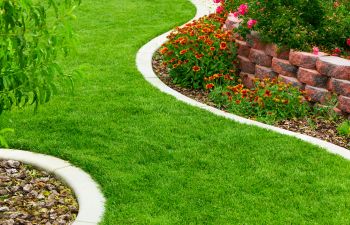 No one likes to do it, but pulling weeds is an inevitable task if you want to protect your landscape. Even the most skilled gardeners will find that these insidious plants will quickly overtake their plants and flowers if they are tended to promptly and properly. To make it easier to eliminate weeds from your yard, here are some helpful tips:
Moist Soil is Best: While this is obvious for experienced gardeners, you must remove the entire plant (weed) in order to keep it from growing again. Since this includes pulling up the roots, it is better if your soil is moist to facilitate your efforts.
Your Technique Matters: Using the correct technique when pulling weeds with your hands can save you time and make this dreaded task more effective. Use gloves with grip pads, grab the weed from the top of the roots and gently pull up and twist at the same time. Grabbing the leaves will only cause the plant to break off, leaving the root system in the soil to return again soon.
Consider Tools: Your local gardening store likely has a variety of weed-removal tools that can help as well. You may also consider using a trowel to break up the soil around the weed and a bucket to contain your pulled weeds and prevent seed spreading.
Kill Them at the Root: If you are not pulling weeds out of your landscape, then you must opt for killing them at the root. Besides specific weed killing applications, one way to destroy weeds is pour boiling water on top of the weed or sprinkle salt at the bottom of each weed plant.
If you are finding it difficult to battle weeds on your own, consider hiring a professional. The lawn experts of Pannone's Lawn Pros & Landscaping can help you on a one-time basis for weed treatment or we can implement a weed control plan to prevent weeds in your yard year-round.