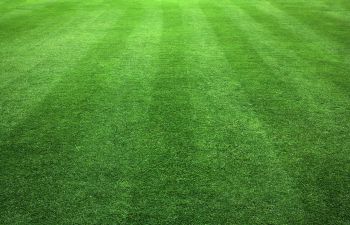 When we consider insects on our lawns, most people only talk of the best ways to get rid of them. While some insects can be harmful to your grass and plants, not all bugs are bad. In fact, there are certain types of insects that can actually help your lawn thrive. Therefore, it is very important that you avoid indiscriminate pesticides, as you don't want the chemicals to kill the good bugs along with the bad.
While it is safe to say that aphids (those lime green bugs), snails, slugs and spider mites are safe to eliminate from your lawn, there are plenty of bugs that you should leave alone. The following are considered beneficial bugs for the health and longevity of your garden and grass:
Ladybugs – These bugs are not only considered cute and fun to hold, but they also like to eat some of the harmful insects such as aphids and mealybugs. Ladybugs love to hover around golden Marguerite, so plant some in your yard to invite them in.
Ground Beetles – The shiny black beetles that lurk near the soil are doing your lawn a favor. They like to remove snails, maggots and slug eggs before they wreak havoc on your grass and plants. You'll make the perfect home for beetles by adding stones and logs to your landscape design.
Bees – While your kids may run away from these bugs, bees are responsible for up to 80% of the pollination that occurs in your lawn. You can easily attract the American Honeybee by including a variety of bright and nectar-rich flowers throughout your landscape.
Earthworms – These types of insects don't help your lawn by eating the bad bugs. However, they can be extra helpful in keeping your soil aerated and nutrient-rich. They do this by constantly burrowing and digesting the soil.
Need more help in determining which bugs are good and which ones are bad? Call Pannone's Landscaping & Lawn Pros. We specialize in lawn care maintenance and helping customers attain a healthy, thriving and balanced landscape all year long.