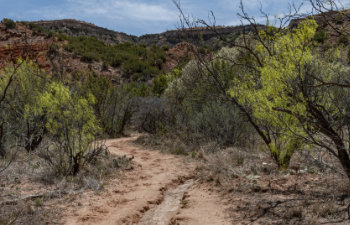 Dry creek beds have become a popular landscaping feature for both their aesthetic appeal and functional benefits. These decorative stone channels mimic the appearance of natural streams and can help redirect excess water away from your property. At Pannone's Lawn Pros & Landscaping, we understand that homeowners may have questions about dry creek beds and how they can enhance their outdoor spaces. Here are some answers to frequently asked questions to help you gain a better understanding of this landscaping element.
What is a dry creek bed?
A dry creek bed is a landscaping feature designed to resemble a natural stream or riverbed. It consists of decorative stones arranged in a channel-like formation, allowing water to flow through during heavy rainfall. However, the term "dry" indicates that water is not present in the creek bed under normal conditions.
What are the benefits of installing a dry creek bed?
Dry creek beds offer several advantages for your landscape:
Effective drainage: They help redirect excess water away from your property, preventing soil erosion and water accumulation.
Aesthetically pleasing: Dry creek beds add visual interest and natural charm to your landscape, creating a focal point or a pathway.
Low maintenance: Once properly installed, dry creek beds require minimal upkeep, making them a practical and durable landscaping feature.
How do I choose the right location for a dry creek bed?
Consider the natural flow of water during rainfall when selecting the placement of your dry creek bed. Look for areas where water tends to accumulate or flow excessively. This could be near downspouts, slopes, or areas prone to erosion. Our experienced landscapers can assess your property and recommend the ideal location for maximum effectiveness.
What materials are used in constructing a dry creek bed?
Typically, dry creek beds are constructed using a combination of large stones, smaller gravel or river rocks, and natural landscaping elements like plants, moss, or native grasses. These materials create a visually appealing and organic appearance, resembling a natural stream.
How do dry creek beds handle heavy rainfall?
Dry creek beds are designed to accommodate heavy rainfall and effectively channel water away from your property. The size and depth of the bed, as well as the materials used, are carefully selected to ensure proper drainage. The stones and gravel provide a permeable surface that allows water to percolate into the ground gradually.
Do dry creek beds require maintenance?
One of the advantages of dry creek beds is their low maintenance nature. However, occasional maintenance may be required to keep them in optimal condition. This can include removing debris, leaves, or excess sediment that may accumulate over time. Our landscaping professionals can provide regular inspections and maintenance to ensure your dry creek bed remains functional and attractive.
Learn More About Dry Creek Beds from our Cumming Lawn Experts
Dry creek beds offer a practical and visually appealing solution for managing excess water in your landscape. Understanding the basics of their construction, benefits, and maintenance can help you make an informed decision about incorporating this feature into your outdoor space.
At Pannone's Lawn Pros & Landscaping, we are committed to creating beautiful and functional landscapes that enhance your property. Contact us in Cumming today to discuss how a dry creek bed can transform your landscape and address any further questions you may have.