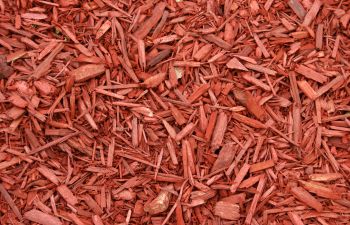 Landscapes can include countless varieties and designs of grasses, hardscapes, flowers, plants and trees. However, a common thread in nearly all beautiful and healthy landscapes is mulch. Mulch is the most proven and preferred groundcover material to place around those landscaping features that you want to protect and highlight.
Mulch can include inorganic (plastic, rubber, rocks) or organic materials (wood chips, leaves, pine straw). While the material itself is neutral in color and rather simple, it can provide significant benefits to your landscape – especially if you choose an organic mulch variety. Mulch has the ability to protect your flowers and plants from environmental elements as well as nourish the soil. The benefits of mulch are also aesthetic, as strategically placed mulch can provide definition and stage beauty within a landscape.
Depending on which type of mulch you choose, you can gain the following potential benefits:
Preventing the growth of weeds
Keeping soil moist (less watering needed)
Protecting soil from extreme heat or cold
Preventing soil erosion or soil compaction after heavy rain
Providing flower beds and gardens with an attractive and tailored appearance
Improves soil composition, health and quality (organic mulch)
Mulching is one of the simplest yet most beneficial features you can add to your landscape. Best of all, mulch can be used in all climates and seasons of the year. If you would like to learn more about which type of mulch is best for your yard, please contact Pannone's Lawn Pros & Landscaping today. We recommend having mulch installed at least twice a year, in the Spring and the Fall, so that you will give your plants, shrubs, trees and flowers the best chance to thrive throughout all seasons. In addition to regular mulch, our team can also deliver and install wood chips, shredded bark and other preferred types of organic and non-organic mulch.