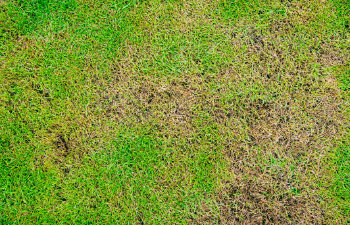 A pest is "any living thing, whether animal, plant, or fungus, which humans consider troublesome to themselves, their possessions, or the environment." It makes sense, therefore, that "lawn pests" refer to the insects that cause trouble in your yard. Lawn pests can cause aesthetic threats to your turf as well as compromise its health. Like a disease, lawn insects can also quickly multiple after they invade. At Pannone's Landsaping & Lawn Pros, we recommend fast action against lawn pests to save your lawn.
Stopping the invasion of lawn pests means being able to identify the presence of these pesky creatures first. Unless you regularly lie down on your lawn with a magnifying glass, you're not likely to see the actual insects at work. Instead, you'll see the evidence they are there or have been there.
Identifying Lawn Insects
Here are some top signs that you have a pest issue in your lawn:
Yellow or brown spots
Patches of grass that appear dead or dying
Wilting grass blades
Grass that pulls up easily
Holes in your soil
Treating Your Lawn Pests
Lawn pests can quickly get out of control. It's best to hire a professional to evict the pests from your yard and repair the damage that they've already done. At Pannone's Lawn Pros & Landscaping, we have the knowledge, products and equipment to treat lawn pests such as grubs, army worms, cinch bugs, sod webworms and more.
What's ailing your spring lawn? Let us help. Call our Cumming lawn care experts today to get your free quote on lawn pest treatment. We can get your infested lawn to bounce back to its full potential.