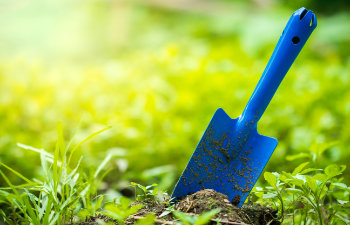 At Pannone's Lawn Pros & Landscaping blog, we value the opportunity to transform neglected yards into stunning outdoor spaces. Over time, yards can become overgrown and lose their charm, but fear not! With our expertise and passion for landscaping, we can restore the beauty of your neglected yard in Cumming. Here is a closer look at the process of revitalizing neglected yards and how our team can help you create a vibrant and inviting outdoor oasis.
Assessing the Current State
The first step in revitalizing a neglected yard is conducting a thorough assessment. Our experienced team will evaluate the condition of your yard, taking into account the overgrowth, weed presence, soil quality, and the overall health of existing plants. This assessment allows us to develop a tailored plan to address the specific needs of your yard.
Clearing and Cleanup
To kick-start the transformation process, we'll begin by clearing away overgrown vegetation, weeds, and debris. This involves trimming overgrown bushes, removing unwanted plants, and restoring order to the space. Through meticulous cleanup, we create a clean canvas for the revitalization process.
Soil Improvement
Neglected yards often suffer from poor soil quality, which can hinder plant growth and overall health. Our team will assess the soil and implement measures to improve its condition. This may involve soil testing, amending with organic matter, and ensuring proper drainage. By nurturing healthy soil, we lay the foundation for vibrant, thriving plants.
Designing a Custom Landscape Plan
Every neglected yard has the potential to become a unique and beautiful landscape. Our experts will work closely with you to understand your vision, preferences, and functional needs. We'll craft a custom landscape plan that incorporates a variety of plants, hardscaping elements, and focal points, ensuring a cohesive and visually appealing outdoor space.
Plant Selection and Installation
Choosing the right plants is vital for revitalizing neglected yards. We will select plant species that are well-suited to the Cumming climate and match your aesthetic preferences. Whether it's colorful flowers, lush shrubs, or evergreen trees, our team will install the chosen plants strategically to create a balanced and visually stunning landscape.
Implementing Hardscaping Elements
To add dimension and functionality to your yard, we may suggest incorporating hardscaping elements. This can include pathways, patios, retaining walls, or decorative features. Hardscaping not only enhances the visual appeal but also provides practical spaces for relaxation, entertainment, and easy access throughout the yard.
Irrigation and Maintenance
To ensure the long-term health and vitality of your revitalized yard, proper irrigation is crucial. We will design and install an efficient irrigation system that meets the specific needs of your landscape. Additionally, we offer ongoing maintenance services to keep your yard looking its best, including mowing, trimming, pruning, and fertilization.
Get Your Free Quote for a Yard Makeover in Cumming
Revitalizing a neglected yard is an opportunity to transform an underutilized space into a beautiful outdoor sanctuary. At Pannone's Lawn Pros & Landscaping, we take pride in restoring the beauty of overgrown landscapes in Cumming. By assessing the current state, clearing away overgrowth, improving the soil, and implementing a custom landscape plan, we can create a vibrant and inviting outdoor space that you'll love to spend time in. Trust our experienced team to bring your vision to life and revitalize your neglected yard into a stunning landscape that enhances the beauty of your property. Call today to schedule your free quote.