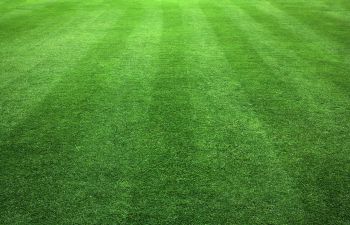 Laying down grass sod is an excellent way to start a new lawn or revamp an area of turf that has become brown or barren. Sod installation is performed in several steps. In fact, the steps you take to prepare your lawn for sod can be some of the most important. Sod failure can often occur when the soil is not properly prepared before sod is laid down.
To maximize your new sod investment and ensure you're giving it the best chance of success, it is important that you pay attention to the condition of your existing soil first. In fact, you may want to hold off on the purchase of your new sod until your soil prep work is complete.
What Went Wrong Before?
Especially for those that are replacing old sod that didn't thrive, it is critical that you determine what went wrong before so that you can fix the issue before new sod repeats that unfortunate history. Your will need to consider the following possible reasons for your failed lawn:
Too much shade.
Too much or too little water.
Poor mowing practices, including mowing too low or too high, or using poor equipment, such as a mower with a dull or contaminated blade.
Soil compaction.
Poor turfgrass selection.
Once you've determined the culprit to your lackluster grass, it is important to solve the problems before you introduce new sod. This may include choosing a different type of grass, adjusting your irrigation system or loosening up the soil.
Consider a Soil Test
A soil test is an easy and reliable way to evaluate the condition of your soil. With a soil test, you can better understand what your soil is lacking and what type of fertilizer is best. The results can provide the pH of the soil as well as what nutrients are deprived. If you have significant or widespread lawn failure, consider testing multiple areas.
Evaluate Topsoil
Using a probe or trowel, you can dig into your soil to measure the depth of topsoil. A thin layer can benefit from a topdressing, which adds another couple inches of organic matter to better support your new sod.
Hire an Expert
At Pannone's Lawn Pros & Landscaping, we are proud to offer sod installation to all types and sizes of lawns. Not only do we order and lay the sod for you, but we can also do all the prep work too. To ensure you don't repeat the same lawn care mistakes on your new sod, hire a professional to evaluate your current soil and properly prepare it for sod installation.