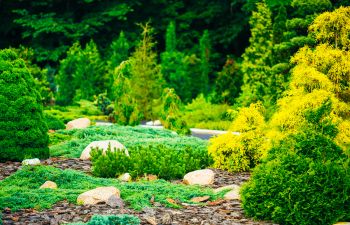 Many Georgia families are still spending a lot of time at home. Whether your kids are doing virtual school or you are working remotely, the extra time at your house can be a great opportunity to expand your landscape. In fact, if you've always wanted a small garden on your property but never had the time to commit to it, now could be the perfect chance. A fall garden can bring cheap food to your dinner table as well as give your children an educational lesson in growing food and sustainability.
Though it may seem too hot to think about growing anything right now, it will soon be time to plan for a fall garden. There are a variety of cool-season vegetables that can be planted in Georgia during the fall. The following are recommendations from UGA's Vegetable Planting Chart and should be easy to find at your local feed-and-seed store:
Broccoli – Marathon, Packman, Patriot, Premium Crop, Bravo, Decathion
Cabbage – Blue Dynasty, Bravo, Early Round Dutch, Rio Verde, Green Jewel
Carrot – Chantenay, Scarlet Nantes, Sweetbites, Sweet Delight
Cauliflower – Absolute, Early Snowball, Graffiti (purple), White Magic, Symphony
Collard Greens – Blue Max, Georgia Southern, Hevi-Crop
Kale – Vates, Dwarf Siberian, Blue Armor, Blue Knight
Lettuce – Butterhead, Romaine, Buttercrunch
Mustard Greens – Florida Broadleaf, Southern Giant Curled, Red Giant, Savannah
Onion, Green – White Portugal
Onion, Dry Bulb – Burgundy, Excel, Grano, Red Creole, Savannah Sweet
Radish – Cherry Bell, Scarlet Globe, Champion
Spinach – Melody, Winter Bloomsdale
How to Prepare Your Space for a Garden
Along with deciding what you want to plant, it will also be important to determine the best location for your garden. The size of your space should depend on how many vegetables you are growing and the type of seed you will be planting. In addition, you'll need to pick an area that has the following characteristics:
Sunny (at least six hours of direct sunlight)
Moist soil (well-drained without rocks)
Stable/Protected (no foot traffic, wildlife invaders, strong winds, etc)
Want to learn more about seasonal planting in Georgia or how to grow your own fall vegetable garden? We'd love to help. Call Pannone's Lawn Pros & Landscaping today!