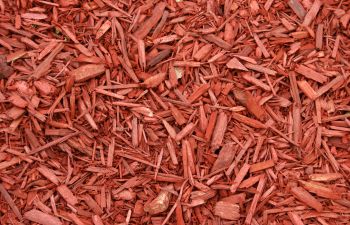 Most homeowners add mulch to their landscape in order to add aesthetic value or create a more manicured look across their outdoor space. However, mulch offers some valuable benefits that go beyond visual appeal. In fact, mulch can help keep your plants, flowers and trees alive through various weather elements.
If you're on the fence about adding mulch to your property, consider these top ways that this ground cover can protect and improve the health of your landscape:
Soil Insulation

Temperatures aren't always predictable in Georgia. A one or two-inch layer of mulch can act as an insulation blanket to help regulate the temperature of the soil and plant roots. Keep in mind that plants suffer when the air is too hot or too cold.

Erosion Control

It is not uncommon to have a hard rainfall or bad storm arise unexpectedly. Without proper mulch installation, this can be devastating to your flower beds and plants as rushing water washes away their needed soil base. Mulch is an easy and attractive way to help prevent soil erosion and protect your landscape investments.

Water Absorption

Summer days in Georgia can be harsh. Strong sun and high temperatures can quickly evaporate the moisture that the soil needs to supply your plant life. However, mulch can act as a barrier and prevent the sun from evaporating the water before it reaches the plants' root systems. The ability to aid in water absorption is a highlighted benefit of mulch installation.
Contact an Expert in Mulch Installation
At Pannone's Lawn Pros & Landscaping, we proudly offer mulch in a wide variety of colors, styles, and sizes. Mulch can always be a customized project to suit your needs and preferences. While we love improving the appearance of your outdoor space with well-laid mulch, we also value the health benefits it gives your overall landscape. Mulch is affordable, convenient and very low maintenance. Call today to learn more about mulch installation in the Cumming area!