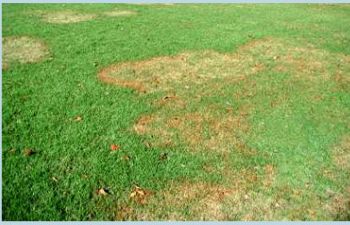 If you own a dog or other pet that will routinely use your landscape, you'll need to make some specific alterations in your landscape. In fact, your dog may use your yard more than you do! While some homeowners want to plan a landscape that caters to their pet, others simply want to make sure their plant life and grass can survive the extra paw traffic. Here are some tips on making sure both your landscape and your dog stay happy.
Does your dog love water? Is your dog's breed prone to digging? Have you trained your pet to "do his business" on durable groundcover? Do you have delicate plants in the way of your dog's typical traffic patterns? These are questions you need to ask yourself. Fortunately, there are creative ways to give your dog the outdoor space he or she needs while protecting your landscape at the same time.
Addressing High Paw Traffic
Dogs tend to travel or even pace in the same areas. In many cases, it is along a fence due to their territorial instincts. Consider giving your dog a 1 to 2-foot border of mulch along the fence so that the grass doesn't get ruined. If there are other pathways that look especially trampled on, you may want to install a stone pathway instead of trying to redirect old habits.
Addressing Brown Spots from Urine
Female dogs especially are known for leaving circles of dead or brown grass in spots that they routine urinate. While there are many methods of advice out there for remedying this problem, the only surefire way to keep your grass green is to teach your pet to do his or her business on pine straw or mulch. Your grass simply can't contend with the acidic content of your dog's urine.
Addressing Trampled or Toxic Plants
You'll also need to select the right type of flowers, plants and shrubbery for your landscape. Choose durable varieties that can tolerate your dog's extra energy and/or carelessness. In addition, it is important to make sure that your plant life is not toxic to your pet if it is consumed. A professional landscaper can help you choose attractive dog-friendly plants or flowers.
Need help on landscaping for your pet? We can help at Pannone's Lawn Pros and Landscaping. We offer year-round lawn care as well as one-time landscape design or other services. A beautiful landscape and a happy dog can co-exist!