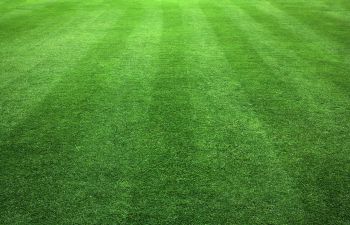 It won't be long before we see the temperatures steadily climb outside. In the excitement of breaking out your Spring wardrobe and watching your kids play on the swing set, you may be anxious to fertilize your lawn too. However, lawn fertilization requires ideal timing. Fertilizing your lawn too early is a common and detrimental mistake.
While each type of grass requires specific fertilizing requirements, the goal with any lawn is to fertilize when the grass is actively growing. In late winter or early spring, you may notice spurts of green if you have a warm-season turf. However, your lawn is still considered dormant at this time. In such cases, hold off on the task until summer arrives.
If you want to get a more accurate estimate of when your lawn is ready for fertilization, perform a soil test. A soil test reveals the pH of the soil and tells you what nutrients are in there. You can then know if your soil has too little or too much of a certain nutrient. The ideal pH of the soil is directly based on which type of grass. For instance, a centipedegrass should have a pH of 6.5 or 7.0. If it is too low, you may want to add lime.
What is the risk of fertilizing prematurely? If you don't wait until your grass is actively growing (in the early summer), you may be adding nitrogen at the wrong time. Many fertilizers contain nitrogen to help the grass produce a greener growth. However, if the grass isn't ready, the nitrogen can leave your landscape more vulnerable to cold damage and pest problems.
Need help on when to fertilize your lawn? Call the experts of Pannone's Lawn Pros & Landscaping. Full service lawn care is available at an affordable cost!