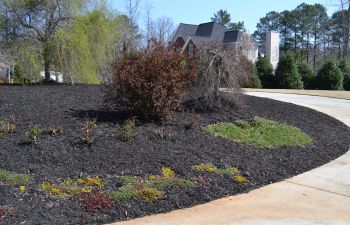 Pruning is a necessary lawn maintenance task if you want to keep your shrubs and flowering trees in top condition. However, it is important that you know when to prune. Pruning your landscape at the wrong time of year can actually do more harm than good.
Winter pruning is very popular. Pruning during this dormant season can produce a burst of new growth when spring blooming arrives. Another time of year that it is okay and recommended to prune is during the summer, when seasonal growth is complete. During the summer months, pruning can direct or slow the growth of the shrub or tree. You can also get rid of defective or heavy limbs during summer pruning.
When it comes to the fall season, go ahead and put your pruning tools in storage! During this season, decay fungi often spread their spores abundantly. In addition, trees and shrubs don't heal as quickly after cutting during the fall. Finally, pruning during the early fall can lead to vigorous regrowth. If this regrowth doesn't harden off before winter sets in, there could be potential cold damage to your trees and shrubs.
For more information on the best times to prune your landscape, please consult with one of our landscaping experts at Pannone's Lawn Pros & Landscaping. We provide full service lawn maintenance for yards of all sizes and shapes!