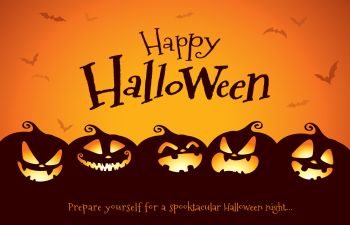 In the excitement of buying candy and getting your kids dressed up in costumes, you may not think about making sure your yard is safe for approaching trick-or-treaters. However, there are a few simple tips that can ensure that both trespassers and your landscape are protected on Halloween night.
#1 Illuminate Your Surroundings. Use lanterns, glow sticks or other lighting to illuminate your walkway and door. This is the most important way to protect small kids stumbling to your door in their awkward costumes.
#2 Bring Pets Inside. Halloween can be scary enough. Don't add the surprise of a barking dog or other pet to your excited trick-or-treaters, especially if you have pets that may react to strange costumes or lots of commotion.
#3 Clean Your Yard. This includes picking up toys, yard tools, dog poop or other hazards that could make for a poor trick-or-treating experience at your home.
#4 Protect Your Flowers. Let's face it. Kids have a one-track mind for candy on Halloween. If you have a bed of flowers or shrubs that may get trampled on by a group of excited children, consider putting a small barricade around it or directing a pathway around the area so that children don't take a short cut through your most prized landscape investments.
At Pannone's Landscaping and Lawn Pros, we love educating our clients on how to use their landscape best. We offer a full menu of services, ranging from yard clean-ups and drainage solutions to year-round lawn maintenance and more.