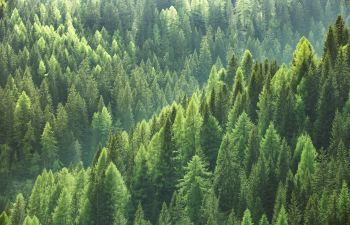 It is not everyday that we examine the trees in our yard for signs of sickness. Many tree owners may not even know what to look for in determining if a tree is dying. A dead tree that is not removed professionally can be very dangerous due to easily falling limbs or the tree itself toppling during a storm. Therefore, here are some common warning signs that indicate you have a sick tree or a tree that needs professional attention, including tree removal.
Reduced leaves – A major warning sign of a sick tree is a lack of leaf production on part or all of the tree.
Forming Fungus – Contact a tree removal service if you notice that there are fungus fruiting bodies growing on the trunk or branches.
Brittle Bark – If the bark brittle and is easily falling off of the tree, contact a tree professional for attention.
Dead limbs – Perhaps the most obvious sign, but if you notice several dead branches falling from the same tree, it may be time to remove the entire tree.
Spongy Trunk – If a tree is dying, the trunk will begin to change texture and become spongy or even brittle.
Termites – A termite infestation can be relentless to control. Therefore, you need a professional tree service to offer solutions or remove the tree promptly when you see termites.
There are many reasons you may choose to remove a tree in your yard. Other than a dying tree, you can have trees growing too close to the house or power lines that create hazard. Or you may simply want to clear your landscape to create room for something new. Regardless of your reason for tree removal, it is highly important that you contact a professional tree removal service, such as Pannone's Lawn Pros & Landscaping. Trying to remove a tree, big or small, can be very dangerous and even fatal without proper training and technique.