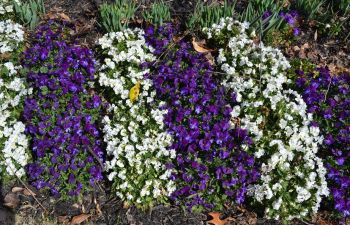 A dreary winter doesn't have to mean the end of your home's curb appeal. While it is much easier to spruce up your landscape and add appeal to your property during the spring and summer, there are still things you can do to make your house and yard look more attractive in the winter. Good landscaping can add up to 28% to the value of your home, at any time of year.
Plant Winter Flowers: Did you know that there are shrubs that bloom when all other plants are asleep? Consider a colorful winter-bloomer such as camellia, winter hazel and blue holly to add a splash of color to your winter landscape.
Add Tasteful Lighting: A few strings of subtle white Holiday lights can enhance and brighten your landscape, as well as provide additional security during the darker days of winter.
Install a Water Feature: A front yard waterfall, pond or fountain are excellent landscaping upgrades for all seasons. You can keep your water feature active through the winter by running a pump or heater if temps get below freezing.
Panonne's Lawn Pros & Landscaping, we have professionals who are ready to address your landscaping concerns through all seasons of the year. We understand the importance of creating an attractive yard, even when spring and summer flowers are hidden.