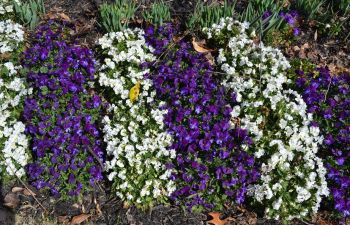 If you live in Georgia, you're almost there. We are close upon days of consistent warm temperatures and steady spring weather. However, we all know that March is a time when random cold spells occur, taking us for hours or days back to freezing temperatures. While this can be frustrating for your wardrobe selection, it is equally frustrating and disruptive for your landscape.
If your spring flowers and plants are trying to emerge and a cold snap is predicted, an ounce of prevention is worth a pound of cure. Follow these simple steps to protect your landscape from the lingering jolts of winter:
Provide Cover – protect your plants by covering them at night. Use a sheet, inverted plastic pot or anything else that will effectively shield your plants from the bitter temps.
Replenish Your Mulch – mulching helps to keep plants warmer.
Bring Them Inside – if you have a potted plant or a tropical plant, consider carrying them indoors until the cold snap passes.
Plant Smarter – when you choose your plant and flower varieties, be smart about whether or not they can survive a cold Georgia winter. Pay attention to the areas that have enough sun to stay warm and those that are shaded through the winter months.
Plants typically survive cold better than frost. Should frost damage occur, consider a "wait and see" approach and avoid pruning the plant until it has a chance to offer new growth. In many cases, watering a stunned plant can help it recover quicker.
For more tips on protecting your landscape from the volatile March temperatures in Georgia, call Pannone's Lawn Pros & Landscaping today.