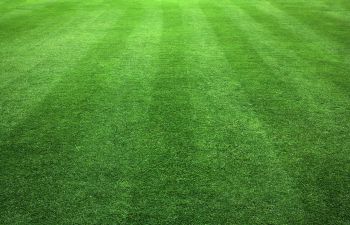 If you are considering new sod for your landscape in Georgia, now is a good time to start thinking about what type of sod you'd like. While warm season grass can be placed any time of year, most varieties should be laid in the early spring for optimal growth. So now the question becomes – what type of sod is best for your particular needs and goals?
In general, there are four types of sod that are considered best for Georgia: Fescue, Bermuda, Centipede and Zoysia. These all seem to grow well in the Georgia climate, but they each offer unique pros and cons.
Fescue
Fescue is actually termed a cool season grass, but it has proven to do well in Georgia when planted in more shaded areas of a lawn. However, it does need up to 4 hours of sun per day. You may want to consider planting this type of sod in the early fall, but spring can be okay too. There are many species of Fescue grasses to choose from and it is a highly versatile type of sod.
Bermuda
This type of grass is known for its thickness and beauty, often found on baseball fields and golf courses. Bermuda does extremely well in high sun and heat areas, but it does require plenty of water to support its lush appearance. Bermuda will also need to be trimmed often, as it can quickly creep into driveways and sidewalks. If your Bermuda grass looks yellow and dead in the winter, don't worry! This is normal and its vibrant green will return in the spring.
Centipede
Centipede is ideal for landscapes that have sandy or clay soils. This type of sod is especially sensitive to fertilizer, so it should be used conservatively. Centipede should be watered heavily to tolerate the hot dry months but it should not be cut too short. So if you like a tight-cut lawn, you may want to skip this variety.
Zoysia
This type of grass is great in full sun but some shade is tolerable as well. It is a more expensive sod but produces a very attractive and smooth lawn. Zoysia sod must be watered very well and may lose its vibrant green during the winter like Bermuda.
To see samples of these types of Georgia grasses or for help on determining which one is best for your landscape, please call Pannone's Landscaping and Lawn Pros. We know how important it is to choose the right sod. Not only can it affect how your landscape looks, but your landscape can affect how the specific sod grows. For your convenience, we are experts in installing and maintaining all types of Georgia sod.