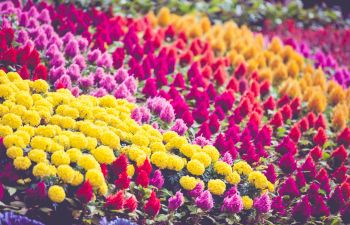 Do you put your landscape on hold until winter ends and spring arrives? We often assume that a bright, colorful landscape is only for warm weather months. However, since Georgia offers a relatively mild winter, we don't always have to resort to a completely bleak and barren yard. While many trees and perennials will still enter their dormant state during the winter, there are also several flowers that can successfully bloom in your garden to brighten your landscape (and mood) despite the cold outside.
Bringing summertime beauty to your winter lawn isn't always easy. However, with the help of a landscaping expert, you can choose the right flowers for your specific outdoor space in Georgia. Depending on your planting zone and personal preferences in size and color, our Pannone's Lawn Pros & Landscaping team may suggest one or more of the following winter blooms:
Pansies
Daffodils
Violas
Tulips
Hellebore
Cyclamen
Snowdrop
Hyacinths
Cabbage
Don't Neglect Your Landscape Until Spring
Spring is just around the corner for Georgians, but don't wait until the last minute to get your landscape up to par. There are many things you can do now to promote green grass, vibrant blooms and healthy plants when warmer weather arrives. In fact, many homeowners take a proactive and strategic approach to their spring landscape by scheduling an appointment with a landscaping team in February or March.
You may be surprised at what our landscaping experts can do now to foster an attractive and healthy lawn for the next several months. Our lawn care plans include weed control, fertilizer, aeration, seasonal planting, mowing and many other lawn services. At Pannone's, we proudly offer one-time lawn care service as well as year-round lawn maintenance plans. Above all, we help customers realize that landscapes can be attractive and enjoyed through all seasons of the year!