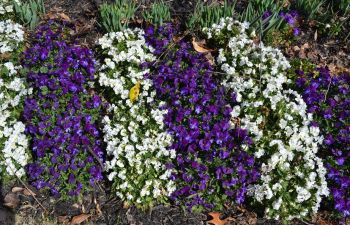 In landscaping terms, deadheading refers to the removal of spent flowers on a plant to promote more flowering throughout the season, and even into the next season. As we approach the middle of summer, this is a key time to look for opportunities to deadhead your flowers. If not, you may find that some of your flowering plants you had planned to enjoy all summer are starting to lose their vigor and color prematurely. Here are some deadheading tips to follow so that you can extend the blooming season of your perennials.
By removing the flower heads, you are channeling the plant's energy into a more optimal direction, which is away from seed production and towards more flower production. In other words, you are tricking the plant into forming new flowers by deadheading it before it produces the seed. Some flowers may require shears while other plants need only your hands to pinch off the spent flowers. A professional landscaper can educate you on the proper technique of deadheading based on your type of plant.
Not only will you enjoy future bloom and growth from your current plants by deadheading them, but it also results in an immediate aesthetic improvement as well. Removing unsightly, shriveled flowers from the plant bed makes for a much cleaner, vibrant landscape.
Pannone's Lawn Pros & Landscaping provides full service lawn care to residential and commercial customers. Lawn experts are equipped with the knowledge and technique to deadhead plants as it becomes necessary and to maximize the appearance of your current and future landscape.