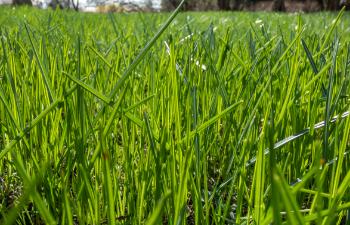 No one is perfect; we all make mistakes. As you probably already know, some of those mistakes can be costlier than others. When it comes to your lawn, there are some specific mishaps that you will want to avoid for the summer season. These lawn care mistakes can cost in terms of your yard appearance, the long-term survival of your landscape and even your family's health and safety.
At Pannone's Lawn Pros & Landscaping, we want to bring your attention to the following common lawn care mistakes that people make during the summer season in Georgia:
Not watering the lawn enough: Georgia summers can be hot and dry, so it's crucial to water your lawn regularly. However, overwatering can be just as damaging, so be sure to monitor the moisture levels in your lawn and adjust your watering schedule accordingly.
Watering at the wrong time: Watering your lawn during the hottest part of the day can cause the water to evaporate before it has a chance to penetrate the soil. It's best to water your lawn in the early morning or late afternoon.
Failing to mow the grass regularly: Regular mowing helps to keep your lawn healthy by promoting new growth and preventing weed growth. Neglecting to mow can cause the grass to become too tall, which can create an ideal environment for pests and diseases.
Not properly fertilizing the lawn: Fertilizing your lawn during the summer can help to keep it healthy and green. However, it's essential to use the right type of fertilizer and to apply it at the correct time and rate. Over-fertilizing can damage the grass and create runoff, which can pollute nearby water sources.
Allowing weeds to take over: Weeds can be especially problematic during the summer months, as they can quickly overtake a lawn. Regularly pulling weeds by hand or using an appropriate herbicide can help to keep them under control.
Let an Expert Handle It
If you aren't feeling confident that you can care for your lawn without falling short this summer, please call our experts at Pannone's Lawn Pros & Landscaping. We aren't perfect – but we can get pretty close. Most of all, we are confident that we can protect the health and appearance of your yard through the summer months, which can often include harsh temperatures as well as bouts of time that you are away from your home on vacation.