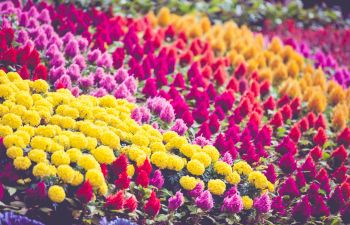 Whether you are planting them in your yard or sending them in a bouquet to a friend, flowers are meant to convey beauty and evoke a positive reaction. Unfortunately, looks can be deceiving, even with flowers. There are several common flower varieties that are poisonous if ingested or even touched.
While you certainly don't plan on eating your flowers, it is important to know when to keep curious children and pets out of harm's way. From diarrhea and vomiting to organ failure and even death, toxic blooms are something you should know about. Here are some well-known flowers that need to be looked at instead of nibbled on:
Baby's Breath
Calla Lily
Daffodil
Foxglove
Hydrangea
Iris
Larkspur
Marigold
Tulip
Keep in mind that the above flowers are still generally safe to grow in your yard, but you'll need to exercise proper precaution to keep your family and pets safe. While some of these flowers would have to be ingested in large amounts to cause harm, others have high levels of toxicity that require them to be avoided altogether.
To ensure your seasonal planting offers beauty instead of danger, hire a professional to do the job. At Pannone's Lawn Pros & Landscaping, we have experts who can help you choose the best spring flowers for your family's unique needs and goals. Call our Cumming landscape team today!