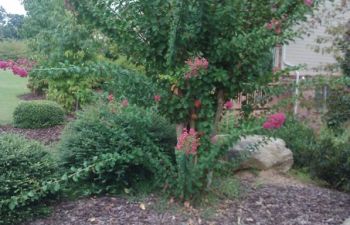 Trees, if they are healthy, can provide significant beauty and much needed shade to your landscape. However, dead trees can pose many dangers to your family, property or neighbors if not taken care of promptly with a yard cleanup service. As a homeowner, or business owner, it is essential that you learn the ways to identify a dead or dying tree so that you can have it professionally removed before it causes serious damage.
While a completely dead tree is easy to identify, a tree may be in danger even while some of its foliage still looks healthy. Take note of the following signs that you need to have a professional either prune or remove a tree in your yard:
Dead branches or limbs that are still connected to the tree
Large dead branches could cause injury if they fell
Deep cracks in the tree's trunk or limbs
Weak spots in a branch union
Visible decay or cankers in the tree's trunk or large limbs
Trees that lean too far in one direction
Not detecting and removing a dead tree on your property could result in personal injury, power line damage or property damage (including your house, vehicle or your neighbor's property). Not only can a fallen dead tree cost you thousands of dollars in repair, but it can result in serious injury to a child or other family member. Remember that if the dead tree is on your property and someone is injured by a falling branch or limb, you may be responsible for paying for the injured party's medical bills and pain and suffering. While you may think that a dying tree can sustain several more months until you call professional help, you must remember that the tree may have a weakened root system that can fail instantly during times of unpredicted severe weather. It is always best, for your protection, to call a professional to confirm any suspicion you may have that a tree is dead or dying on your property.
It is a good idea to also check your insurance policy regarding dead trees. Some homeowner's insurance policies will cover the cost of dead tree removal to prevent damage that may occur from the tree if it were to fall. Other policies may exclude damage caused by dead tree falls altogether.
Whether you need a single diseased tree removed or an entire landscape cleared, you can trust the professional of Pannone's Lawn Pros & Landscaping for high quality, fairly priced tree removal and cleanup services to keep your yard both healthy and safe.