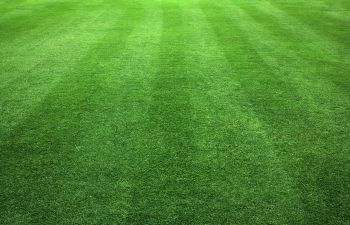 A mower, water and sunlight is all your lawn needs to look healthy, right? Not so fast. Taking care of your lawn should never include a "cookie-cutter" approach. Not only is your lawn unique in size, shape and shade, but there are also several different types of Georgia grasses that each demand tailored maintenance.
It is important to take time to consider what your specific turf needs for optimal health. This can include your type of grass as well weed control, pest infestations, lawn disease, fertilization, irrigation schedule and other factors that determine how much you'll be able to enjoy your outdoor space this spring and summer.
Caring for Three Georgia Grasses
In Georgia backyards, you're likely to find one of three popular grass types: bermudagrass, zoysia and fescue.
Bermudagrass

This type of grass loves our warm southern climate. Bermudagrass tends to actively grow during the hottest months, which means that summer is a prime time for bermudagrass lawn care. You'll reap the fullest and healthiest turf by using a pre-emergent herbicide in the early spring, followed by treatments of pre and post-emergent weed control and control-release fertilization. All of this can help your bermudagrass withstand the winter and become bright and vibrant when you are ready to use it.

Zoysia

There are eleven species of zoysia grass, so make sure you know your unique turf type. There is a lengthy process of maintaining beautiful zoysia, including weed control, granular fertilizers, and preparing for winter with pre-emergent fertilizers and lime supplements.

Fescue

"Fine Fescue" technically encompasses different types of fescue lawns, including red, chewing, hards and more. Unlike bermudagrass, fescue doesn't hold well in hot weather. This can mean some extra TLC for Georgia fescue when the summer heats up. Maintain fine fescue with weed control treatments, iron supplements, high-phosphorus fertilizers and other seasonal fertilizers to keep it as green and inviting as possible.
Let Us Rescue Your Turf
Not sure what your specific turf needs? Let us help. At Pannone's Lawn Pros & Landscaping, we offer a full menu of lawn services for bermudagrass, zoysia and fescue. Give your grass the opportunity to thrive this summer!