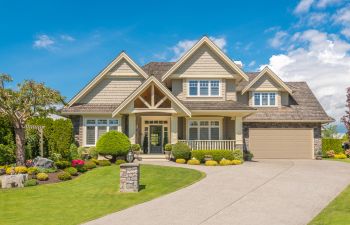 Many homeowners simply don't have the time to properly tend to their yard. However, this doesn't mean the appearance or design of your landscape has to suffer. There are many shortcuts that Atlanta-area property owners can use to create an attractive and diversified landscape without logging in hours of work each week. In fact, low-maintenance landscaping can alleviate the cost and time you don't have to spend on your outdoor space without having your yard be the neighborhood eyesore!
If you want a landscape that is easy to enjoy and be proud of but also easy to maintain, we can help. At Pannone's Lawn Pros & Landscaping, we not only provide full service lawn care so that you don't have to lift a finger, but we also value the importance of sharing some simple ways you can lower your landscape upkeep in general.
Lawn Love gives these 11 tips for a low-maintenance landscape in Georgia:
Choose native plants
Design a water-wise xeriscape
Fill space with hardscapes
Guard your garden with mulch
Keep your landscape green year-round
Let Mother Nature water the garden
Plant perennials (not annuals)
Pot your plants
Replace grass with ground cover
Use Atlanta-friendly succulents
Childproof your yard with artificial turf
Not only can low-maintenance landscaping benefit you, but it can also benefit your environment. Most of these low-maintenance landscaping strategies involve less water use and minimal to no use of pesticides or fertilizers. To learn more about if and how you should implement these lawn maintenance tips into your own backyard, please contact one of our experts at Pannone's Lawn Pros & Landscaping.