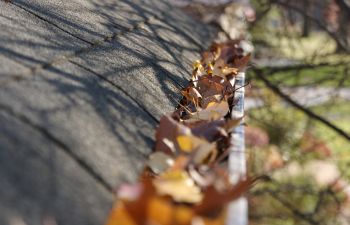 By late fall and early winter, your landscape may be hidden under a pile of leaves. However, before you rake them up and set them ablaze, you'll want to check in with your county officials and follow the strict rules for burning leaves first. These regulations are put in place for the safety of you, your property and your community.
In Forsyth County, residents are typically under a burn ban from April through September. If you are within the green light time frame, it's okay to burn a pile of leaves – but under specific guidelines. You can always contact the Forsyth Country Fire Marshal for a more thorough set of rules and explanations, but here is a look at the basic burn regulations for Cumming:
#1 Burn Within The Proper Hours

Your fire must be started after 10am and put out at least an hour before sunset.

#2 If You Start It, You Are Responsible

The official rules state that the person who ignites the fire is responsible for the safety and compliance of the burning session from start to finish.

#3 Measure Your Pile

Your burn pile of leaves cannot exceed 6' by 2' in size. In addition, you can only burn two piles of leaves at a time.

#4 Check The Surroundings

Your piles must be at least 10 feet away from each other and they must at least 50 feet from any structure and 25 feet from any property line.

#5 Use Common Sense

Ok, so this one may not be in the official list of regulations, but it is always important to use common sense when using a fire. If you have questions about burning a certain plant or piece of wood, please don't hesitate to ask an expert. Burning certain poisonous plants can be toxic and dangerous to those that inhale the fumes. In addition, a serious allergic reaction can be caused from burning poison oak or poison ivy.
If you want to get rid of your leaves by burning them and still have questions, reach out to us or the Forsyth County Fire Marshal. For residents who are looking for a simple yard cleanup without the hassle or worry of a burn pile, we offer a seasonal yard cleanup service at Pannone's Lawn Pros & Landscaping.