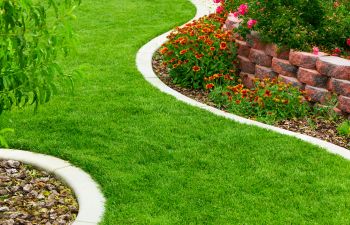 Homeowners pay careful attention to who they hire to decorate or maintain the inside of their home, so it only makes sense that you place equal importance on who you select to work on your outdoor space. In fact, quality landscaping can make a significant impact on the beauty, value and enjoyment of your home. However, not all landscapers are created equal. Here are some things to consider when hiring a professional landscaper so that you get the most out of your investment:
Is the company reputable?

If possible, it is great idea to ask around. Perhaps your neighbors are highly satisfied with their landscaping company and you like the appearance of their yard. You may also search the Internet and read online reviews and ratings for a particular company. In general, you should find out how long the company has been in business and whether or not past clients have had complaints about their quality of work or professionalism. Don't be afraid to ask for photographs of their landscaping work.

Do they specialize in what you would like to have done?

Think about exactly what it is that you want the landscaping company to accomplish in your lawn. Is it simply upkeep (mowing, weeding, etc.) or do you want someone who can make drastic improvements to the landscape design (dry creek beds, new shrubs/flowers planted, hardscapes, etc.)? Make sure that you choose a company that is equipped to do the work you have in mind.

Are they licensed and insured?

Accidents happen, even within your landscape. It is important to find a landscaping company that is licensed and insured so that if damage to your property or injury to someone occurs, there is properly coverage in place. Instead of just taking their word for it, be sure to ask to see these credentials for yourself.
The money you spend towards your landscape is a valued investment. Therefore, take the time to hire a qualified and reputable landscaper that can meet your specific goals. We invite you to discover Pannone's Lawn Pros & Landscaping. We are proud to show you our credentials, samples of our work and past customer reviews!