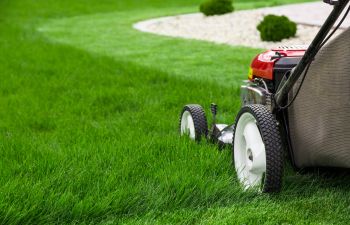 Just like cooking or cleaning your house, there are certain "must have" tools that you'll need to take care of your lawn. Whether you are a new homeowner or simply need to bulk up your current supply, there are a variety of landscaping tools that can help you maintain your lawn this year. Since the holidays are here, now is a good time to consider adding some of the following basic lawn tools on your wish list this year.
Whether you do it yourself or hire a professional to help, a healthy and attractive landscape can demand a wide range of tools – far beyond a shovel, rake and mower. To get the job done efficiently and effectively, your lawn needs specialized tools to trim bushes, dig up flower beds, spray pesticides, and much more.
YardCare.Com provides the following list of the basic tools required for healthy lawn care program.
Bulb Planter
Garden Cart or Wheelbarrow
Garden Rake
Grape (grubbing) Hoe
Grass Shears
Landscape Rake
Lawn-and-Leaf Rake
Lawn Mower
Manual Aerator
Pruning and Lopping Shears
Pruning and Bow Saws
Shovels
Spades
Sprayer
Spreaders:
Thatching Rake
Trowel
Turf Edger
Weeder
The above list is certainly comprehensive and most homeowners improvise on some of these tools. However, it doesn't include a blower, chain saw and other pricier pieces of lawn equipment that you may want to rent or own.
Hiring a Lawn Maintenance Service Instead
Does the above list of tools overwhelm you? Do you lack the funds or storage to own all of these specialized lawn tools? You are not alone. Many homeowners choose a professional lawn care company to maintain their landscape and bring all these tools with them when they do. At Pannone's Lawn Pros & Landscaping, we have invested in the latest, most high quality tools and equipment available. Instead of putting tools on your wish list this year, we invite you to ask for a year-round lawn maintenance from our experts. We promise it will be an investment and gift you won't regret!