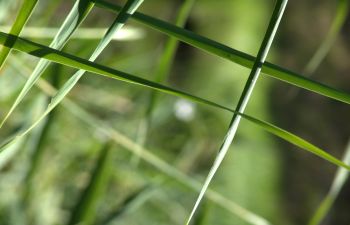 The cold temperatures of winter tend to push us indoors. However, as we focus on the inside of our homes during the colder months, we often neglect the outside. While your winter lawn care is certainly not as demanding as your summer or spring lawn care, it doesn't mean you can hibernate on your landscaping tasks altogether. In fact, your spring lawn is relying on you to complete a handful of tasks this winter so that it can be healthy, vibrant and pest-free when the temperatures get warmer.
One of the primary goals of winter lawn care is protection. The harsh elements can wreak havoc on your turf. If not protected properly, this can cause lasting damage that compromises the health and appearance of your lawn in the spring. You may be left with costly landscaping services to revive your turf, remove fungus or even replace your grass. Here are 5 simple rules to follow for optimal winter lawn care:
#1 Fertilize. If didn't fertilize in the fall, early winter is your best chance. Giving your lawn these needed nutrients before the temperatures plummet is important.
#2 Tidy Up. Removing toys, lawn ornaments and other heavy objects from your lawn at the beginning of winter offers more than just an aesthetic improvement. Heavy objects on your lawn can suffocate the grass and trap pesky critters and diseases underneath. To avoid a patchy lawn in the spring, tidy up your yard now.
#3 Mow Shorter. Setting your mower to cut the grass shorter during winter will remove unwanted thatch. Thatch is that tangled clutter of grass, stems and roots that forms at the soil's surface. Thatch can prevent your lawn from surviving during the winter if it is not broken up or removed by your mower.
#4 Tend to the Weeds. You don't get a free pass on weed control during the winter. Weeds can still threaten your lawn and harbor pests through the cooler months. A simple weed control application or pre-emergent becomes very beneficial during early winter.
#5 Modify Watering Schedule. The amount of water your lawn needs during the winter is drastically different than other seasons of the year. You'll need to adjust your irrigation system to a less scheduled watering so that your lawn doesn't become soggy and diseased.
Need a Professional to Handle It?
Did you know that DIY lawn care tasks can end up costing more than hiring a lawn care expert? At Pannone's Lawn Pros & Landscaping, we are known for affordable and honest service. We can help you take care of your grass in the winter so that you can enjoy an attractive and thriving lawn in the spring.